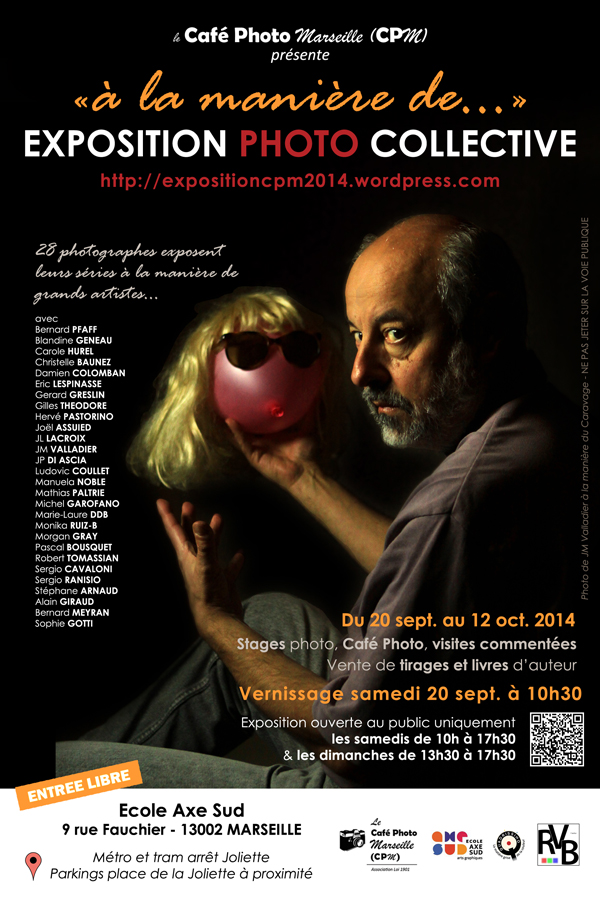 Samedi 27 septembre, le café photo fête sa rentrée en grandes pompes à l'occasion de l'exposition collective de l'association. Il se tiendra donc exceptionnellement dans le cadre superbe de l'école Axe Sud, 9 rue Fauchier 13002, à deux pas de la rue de la République et de la place de la Joliette. Ouverture des portes à 10h et démarrage du Café Photo à 10h30. On vous y attend nombreux et nombreuses !
L'évènement facebook : https://www.facebook.com/events/317600895089074/
Error: map could not be loaded - a map with the ID does not exist. Please contact the site owner.